This series was taken between 11:36 and 11:49PM
The nearly full moon light on the February 27th made possible these 30 second exposures. I was interested in the diversity of cloud shapes and hues. Incredibly even colors were captures.
The view looking west. The diaphanous misty clouds under the stars top a line of darker clouds.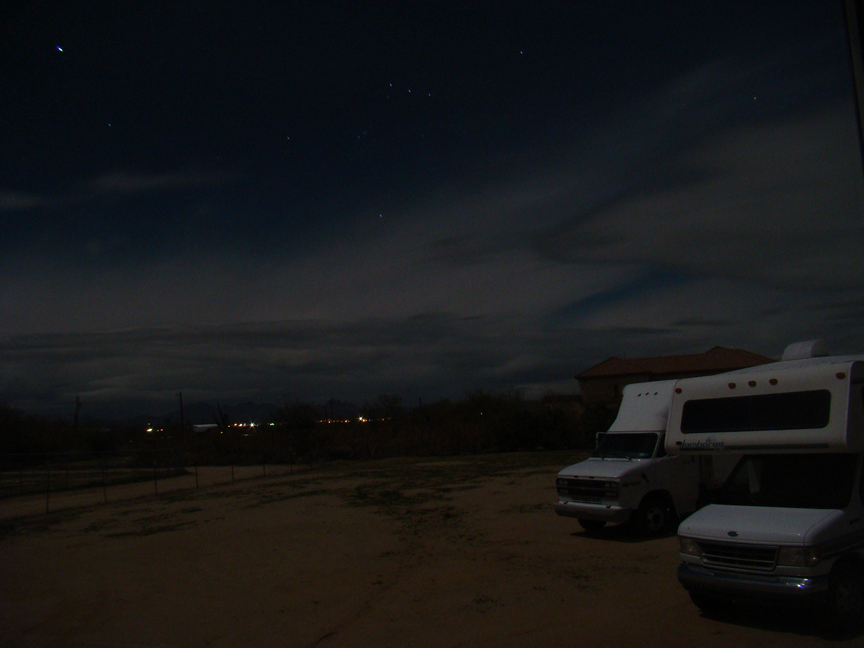 Similar to first image, but slightly later. Shows how fast clouds changed.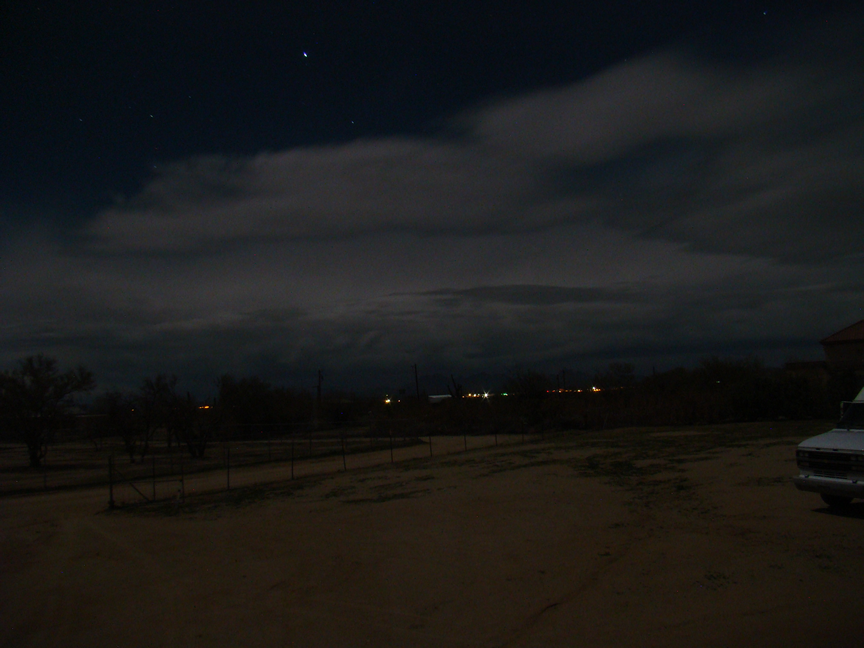 Looking east and up to cloud formations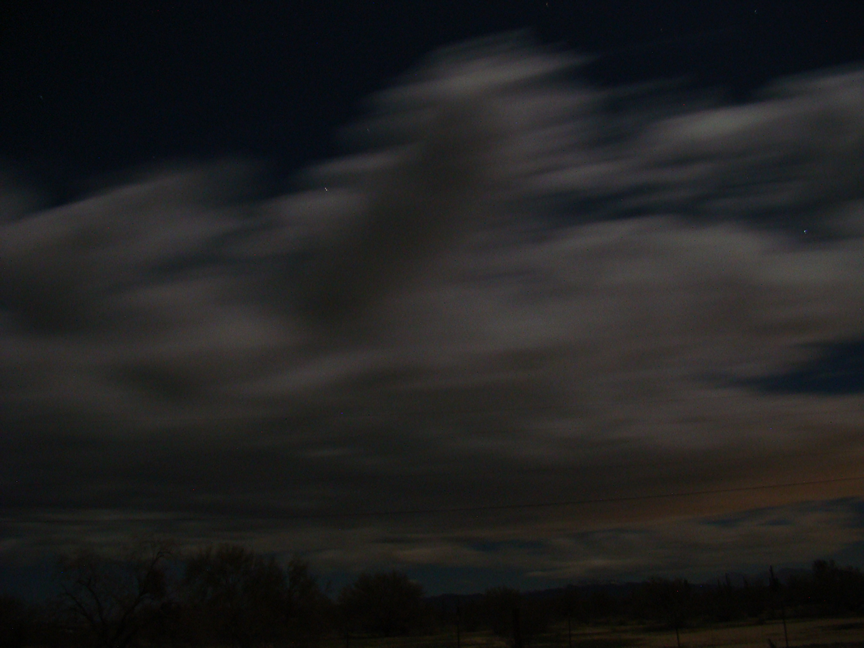 Looking east toward Mt Lemon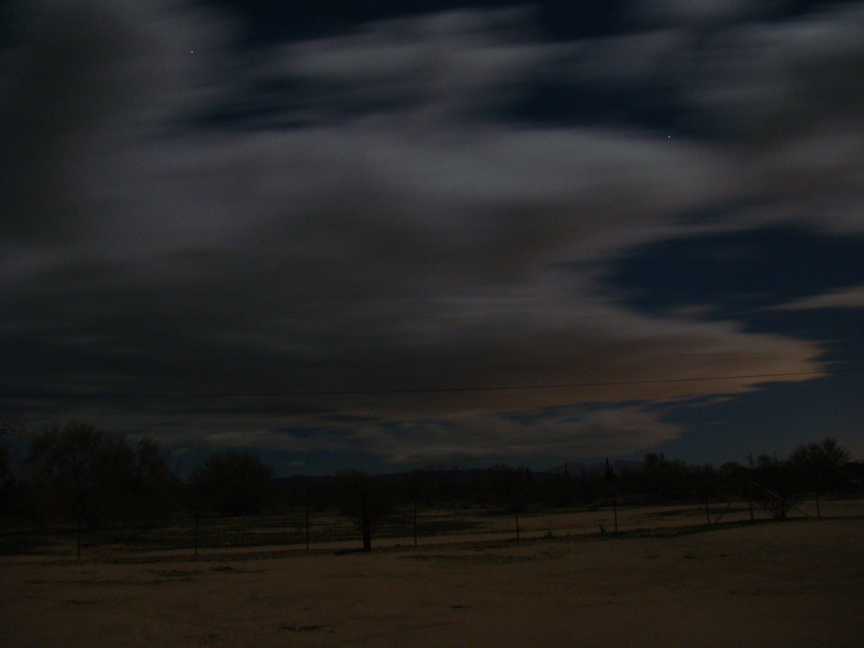 Enjoy... Dave
BTW This is a full size cut of the first image: